Where Can I Buy Insulated Vinyl Siding: Everything You Need To Know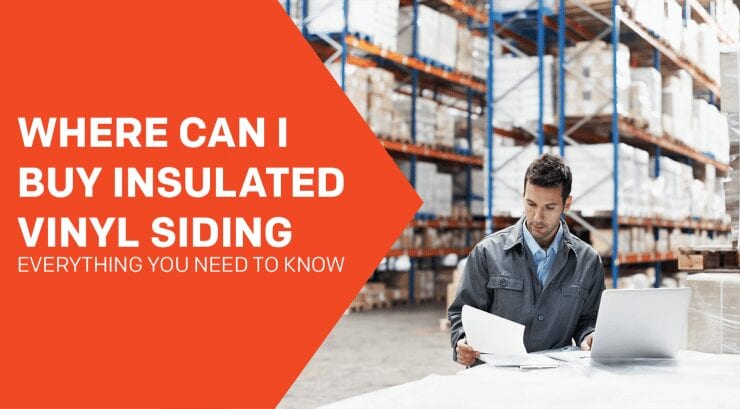 Where Can I Buy Insulated Vinyl Siding?
You have done your research on insulated vinyl siding (also known as foam backed siding) and understand the benefits, such as energy savings and significantly improved durability. You're ready to take the next step and get a quote for insulated vinyl siding.
Insulated vinyl siding can be purchased through our extensive network of contractors and distribution professionals. If you can't find someone near you, contact us, and we will connect you with a qualified supplier in your area.
If you are a homeowner and would like to get a quote on insulated vinyl siding, our Find a Contractor tool can put you in touch with the best exterior contractors in the country.
The professionals in our Preferred Contractor network know their stuff. They have met certain requirements to be considered experts on insulated vinyl siding products, and how to install them so you get the most out of your new siding.
If you are a contractor looking to purchase insulated vinyl siding for a project, our Find a Distributor tool can connect you with the top suppliers in your area.
If you are a DIY homeowner, you may find insulated vinyl siding in stock at a local distributor, lumber yard, or big box store. Be sure you are comfortable with how to install insulated vinyl siding to ensure the job is done properly and the warranty is not voided.
Most Popular Insulated Vinyl Siding Brands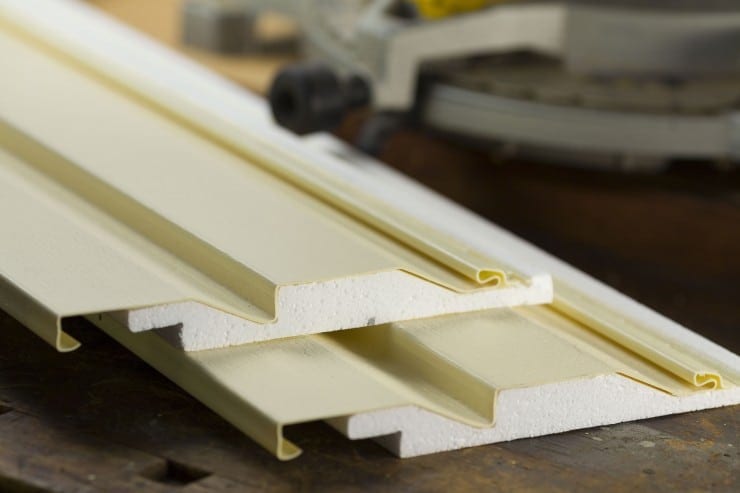 Contractors and distributors offer different variations of insulated vinyl siding. If you want to buy a particular color, profile, or brand, you may have to contact a few locations to find the insulated vinyl siding you are looking for.
Craneboard Solid Core Siding
Manufacturer: Exterior Portfolio
Profiles: Double 6, Double 7, Board & Batten
CedarBoards Insulated Siding
Manufacturer: Certainteed
Profiles: Double 4", Double 6", Single 7", Double 4.5" Dutch, 12" Board and Batten
CedarMax Insulated Siding
Manufacturer: Provia
Profiles: Single 7, Double 6", Triple 4", 8" Board & Batten
Haven Insulated Siding
Manufacturer: Royal Building Products
Profiles: Double 6", Double 7", Double 4.5" Dutch
Prodigy Insulated Siding
Manufacturer: Alside
Profiles: Double 6", Double 7", Double 5" Dutch
Structure Home Insulation System
Manufacturer: Mastic by Plygem
Profiles: Double 4", Double 6", Single 7", Double 4.5 Dutch
Learn more about the top vinyl siding brands here>
How Insulated Vinyl Siding is Produced
Insulated vinyl siding products are created in partnership with vinyl siding manufacturers and  Progressive Foam as the insulation and lamination technology supplier. High-quality vinyl siding is permanently adhered to the insulation during the manufacturing process, so insulated vinyl siding arrives as one piece to the distributor, contractor, and ultimately the homeowner.
Find a contractor or find a distributor near you, or contact us at 1-800-860-3626 for more information about how to buy insulated vinyl siding.