Since 1992, we have focused on innovating, designing and testing our siding insulation products. Claiming that our products are superior to others is not enough for us. We insist on proving it. We engineer and manufacture all of our siding insulation products to exceed the highest standards and specifications set by standards organizations. Then, we commission independent testing laboratories to perform a broad series of rigorous tests to prove the performance of the product.
More Information (Specific to Insulated Vinyl Siding)
Premium products made of Neopor are Building Code Compliant UL Certified Rigid Foam Insulation that helps builders and contractors meet IECC 2009, 2012, and 2015 Residential and Commercial Energy Codes for Exterior Continuous Insulation Sheathing.
Our premium Neopor products are third party tested, qualified and certified under BASF UL Code Evaluation Report 5817-02, exceeding ASTM minimum insulation requirements by over 20%.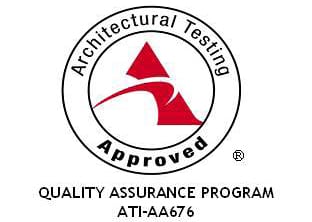 By participating in the Architectural Testing-sponsored Quality Assurance Program, manufacturers of products participating in the program validates that they consistently manufacture those products to be identical to those tested for program qualification. The manufacturer's participation is validated through third-party review of their quality systems and in-plant audits.  Learn more