Definition of Insulated Vinyl Siding (in Under 100 Words)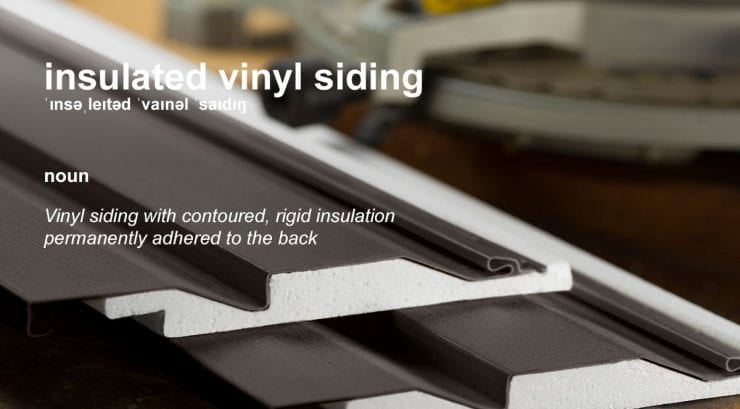 Insulated vinyl siding    ˈɪnsəˌleɪtəd ˈvaɪnəl ˈsaɪdɪŋ
Noun: Vinyl siding with contoured, rigid insulation permanently adhered to the back

Insulated vinyl siding is contoured rigid foam permanently adhered to vinyl siding. Insulated vinyl siding benefits include energy savings, low maintenance, and many design options.
Expanded polystyrene (EPS) rigid insulation is contoured to fit the custom shape of vinyl siding. The insulation is permanently adhered to the siding panel during the manufacturing process.
Insulated vinyl siding costs anywhere from $4.00 - $12.00 per square foot installed. Depending on the options chosen, some projects may fall outside this range.