When insulating & managing moisture is a top priority, we've got you covered.
HalfbackH20 features built-in drainage grooves to keep the wall dry.
HalfbackH20 does more than manage moisture.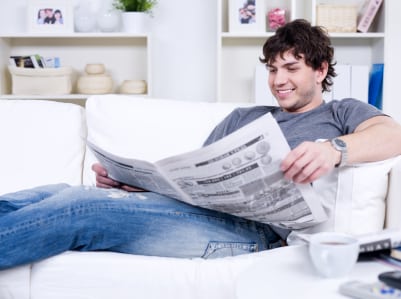 Save Energy and Create a
More Comfortable Home
HalfbackH20 adds an r-value up to 5.0 to the siding, helping to save energy, reduce utility bills, and create a more comfortable home all year long! Adding insulation to the exterior of a home also helps dampen sounds from outside for a more enjoyable interior.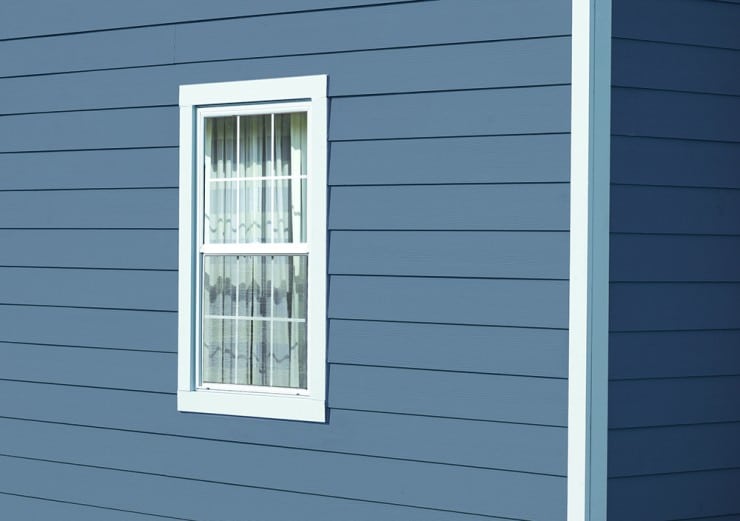 Levels the Wall for
Improved Appearance
Adding HalfbackH20 siding insulation helps level the wall behind new siding, reducing the visibility of imperfections in the wall that otherwise might create a less-than-perfect appearance.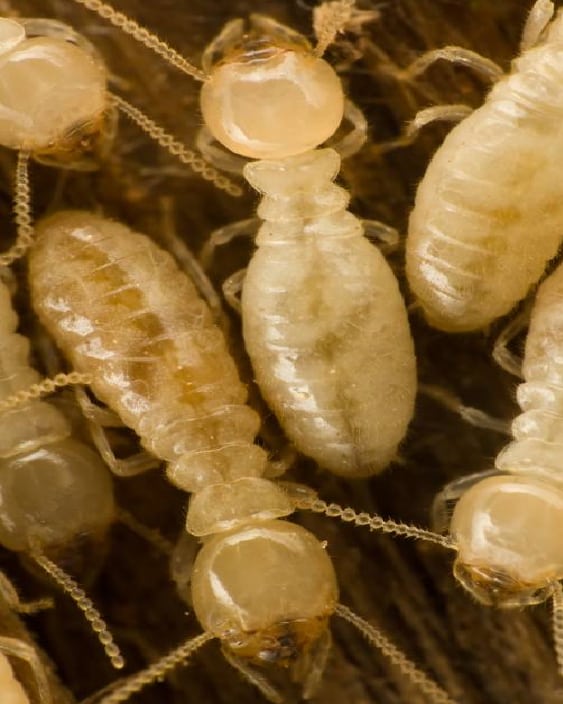 Protect Against Damage From Pests
HalfbackH20 siding insulation is treated with PREVENTOLTM EPS, a safe insecticide which protects the foam from termite damage. This provides an extra layer of defense between your home and mother nature.
Interested in Even MORE Energy Savings?
Take energy savings to the next level with Neopor
Halfback H2O siding insulation is available in both white expanded polystyrene (EPS) and graphite-enhanced Neopor.
Neopor provides up to 20% more insulating value than standard EPS, allowing for more energy savings with the same amount of material.  Learn more about Neopor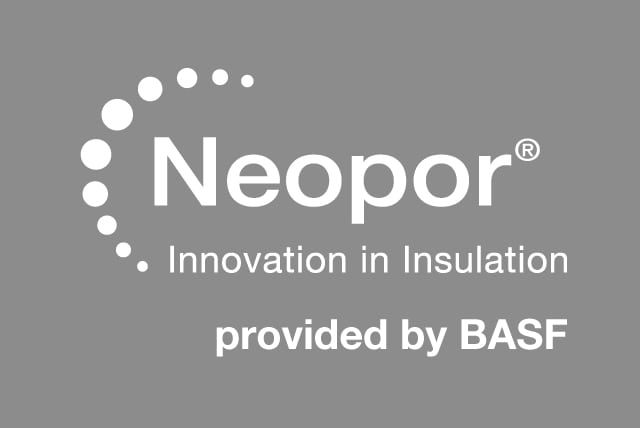 White EPS
EPS is a closed cell, rigid foam insulation made of 98% air and 2% plastic. EPS has been proven to be a safe material which provides excellent thermal insulation properties.
Neopor 
Neopor® has similar properties to EPS, but contains high-purity graphite particles which reflect heat as it passes through the insulation, slowing it down. This graphite gives our Premium Series insulation its super-efficiency and dark gray color.
Specifications & Downloads
Dimensions = 4'x4' and 4'x8'
EPS Thicknesses = 3/4" (R-2.3) and 1" (R-3.3)
Neopor Thicknesses = 3/4" (R-3.0), 1" (R-4.0) and 1-1/4" (R-5.0)
Density = Minimum .90 lb./ft3
Water Vapor Permeance = Up to 5.0
Compressive Strength = Minimum 10 PSI
Flexural Strength = Minimum 25 PSI
Stories About HalfbackH20
HalfbackH20 is a general siding insulation product that not only insulates your home, but also provides an extreme level of?protection against bulk water that may accumulate on the sheathing surface. How It WorksHalfbackH20 is a closed cell, rigid siding insulation with drainage grooves for enhanced moisture management. The grooves are built into the back […]
Read More
HalfbackH20 Premium Siding Insulation Installed Under Fiber Cement During Mold Remediation Remodel ?We believe that HalfbackH20 Premium is the perfect product for us to add insulation to these remodeled homes while resting easy knowing it will help effectively manage moisture from day one." -Joe Yurick, General Manager Atlantic Remediation and Restoration Contractors (ARRC) in Pennsylvania […]
Read More